We are ASE bottles distributor. ASE creates best quality plastic bottles. 
The company produces re-usable plastic water bottles and industrial plastic bottles in its two production facilities, in Istanbul (Turkey), and Izmir (Turkey).
With ASE you will find all the flexibility you need in the ups and downs of business reality. Rapid response in high season, changes in timing, special orders for niche opportunities, speedy branding implementations are some of the solutions you may get even without asking for it.
Polycarbonate: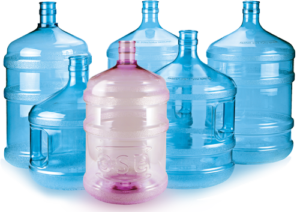 11 liters polycarbonate water bottles with handle
 12 liters polycarbonate injection bottles
 12 liters polycarbonate water bottles without handle
 15 liters polycarbonate water bottles with handle
 19 liters polycarbonate water bottles without handle
 19 liters polycarbonate injection bottles
Tritan:
 19 liters tritan bottles
PET:
 19 liters PET bottles