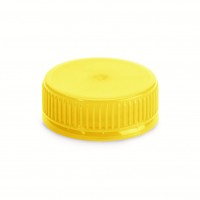 Code                                   310
Thread                               38mm 3 Start
Material                            HDPE
Seal Type                          EPE Liner
Tamper Evidence         Drop Down Retained Band
Container                         HDPE, PP, PET
Attributes                         Highly Visible Tamper Evident (TE) Ring, Easy to Grip 60 Knurl Pattern, Low Release and Removal torque,  Suitable for High speed application, TE band allows low application loads. Can be supplied without liner as an Overcap for Pre Sealed Packs. For Non Alcoholic and Non Carbonated Beverages: Fresh Milk, Flavoured Milk, Yoghurt, Juice, RTD Tea.
 Download Datasheet